Winston Marsh
Speaker, Consultant, Mentor
Ideas and inspiration to make you say WOW!
It's not enough to have someone who looks good speaking for your group, you need a speaker who delivers quality information with humour and style – and still packs a punch. Winston has delivered down-to-earth, practical presentations for almost every type of business large and small, local and multinational.
Running a business is a lot like making the perfect pizza. You need to get all the ingredients right, and the best way to do that is to follow a proven recipe. Winston Marsh has worked "hands on" with hundreds of businesses to help them achieve incredible results.
You need someone to teach you exactly how to get the most out of your business, speaking and yourself. Let Winston help your business achieve quite stunning results.
Winston often gets people asking "Winno, can I pick your brain?" If you've got a knotty problem or you'd like Winston to focus on an aspect of your business, conference, or professional development, then you or your team can get great value from a one-on-one consultation with Winston.
Free Newsletter!
Get "21 Great Ideas to Market Yourself" with our newsletter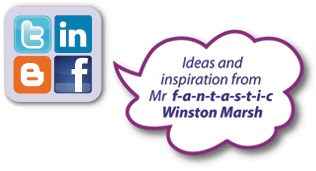 Winston's articles in business journals around the world have enjoyed huge readership and his audio and video programs have helped many businesses to achieve quite stunning results.
Contact Us
Business Growth Centre
636 Ferntree Gully Road
Wheelers Hill VIC 3150
Phone: +613 9561 8088
Fax: +613 9561 8099